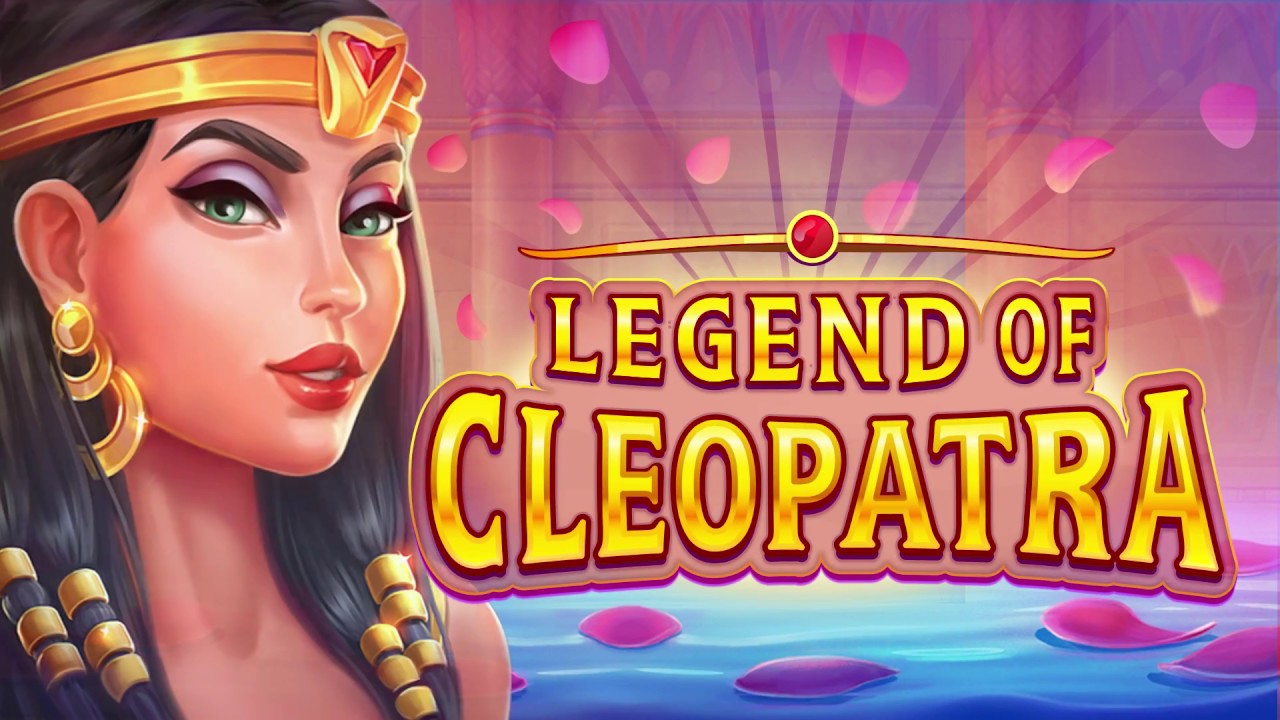 LEGEND OF CLEOPATRA
There are several casino slots out there that have Ancient Egypt as the background of the game's concept. However, few take this concept as seriously and dedicatedly as does Legend of Cleopatra, a game produced by Playson in early 2018. In addition to having super well designed symbols, made by some high caliber illustrator, the game also has a panel betting in a totally different pyramid format, which draws attention in its own right.
In the first column, there are two symbols, in the second and third, three, in the fourth four, and in the fifth and sixth columns we have five symbols. All this hodgepodge of lines makes for an incredible 100 ways to get paid in this game, taking your experience to a whole new level. Come with me and we'll analyze each of the special functions you find in Legend of Cleopatra!
Features and Innovations Found in Legend of Cleopatra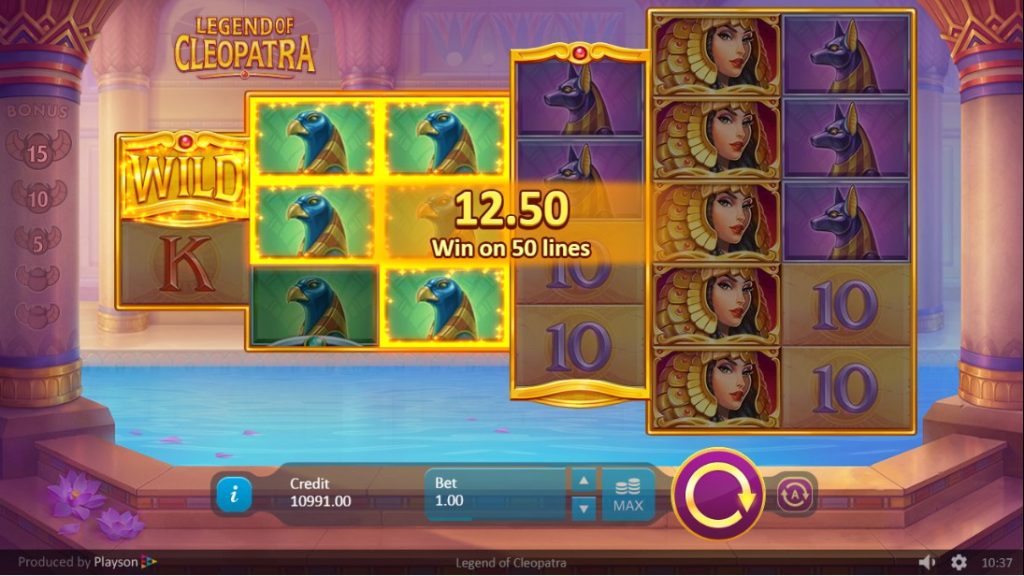 Below is a list of interesting things we found in this super creative and innovative casino slot:
Pyramid-shaped lines: With the betting panel having several different amounts of lines in each of the six reels, the player is treated to 100 total paylines and a special mechanic in the fourth reel that we'll talk about in a moment;
Wild and Scatter Symbols: Like every good modern Slot, Legend of Cleopatra has a wild symbol that works as a wild symbol and a Scatter symbol that is capable of triggering up to 15 Free Spins at once.
Duplicate Wild: The fourth column is called the "Double Wild Reel", and you will notice that it is highlighted, half golden. If you complete this column with four Wild symbols, another column will be randomly chosen and filled with Wild symbols, which will likely generate winning combinations on dozens of different paylines.
Different mechanics from Free Spins: When activated, Free Spins take you to a bonus game mode, in which the panel will be inverted. Now the columns with the fewest rows are the ones on the far right of the panel. At the same time, you have the chance to get more Free Spins if you hit more Scatter symbols during the bonus game.
Values ​​of each symbol in the game
Including the two special symbols Wild and Scatter, we have a total of 11 icons that can be drawn during the game, two of them being more valuable and all the others giving low – albeit welcome – prizes.
To hit the jackpot for each symbol here, you need to make six of the same symbol on the same payline. Remember: the game has 100 paylines and the payouts are simultaneous (they do not cancel each other out). Therefore, what may seem like a low value at times, turns out to be super advantageous if you hit a few dozen winning lines.
See the values ​​of each game icon below:
Legend of Cleopatra: Pays 3.75x maximum payout
Cleopatra: Also has the 3.75x jackpot
Anubis: Maximum prize of 2.50
Bastet: Up to 2.50x
Horus: Also has the maximum prize pool of 2.50x
A, K, Q, J, 10: The maximum payout per card is 1.25x, except for 10, which only pays out 1.0x
Final conclusions about the Legend of Cleopatra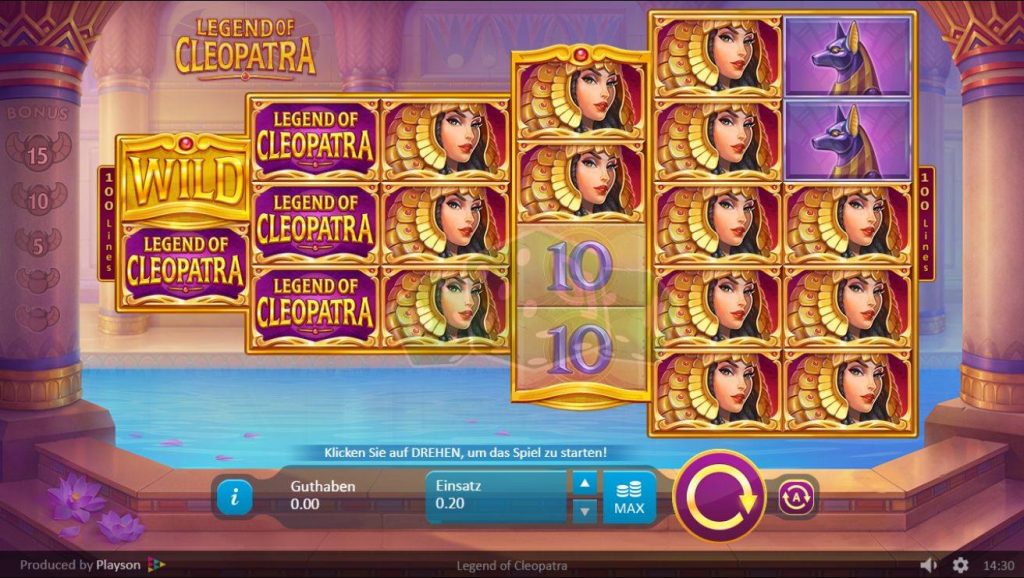 Just as Ancient Egypt itself was, Playson's Legend of Cleopatra slot is among man's most mind-blowing creations. Exaggerations aside, the game is really mind-blowing and a lot of fun, mainly due to the fact that it brings all the symbolism of Ancient Egypt to a modern and innovative universe like that of online slots.